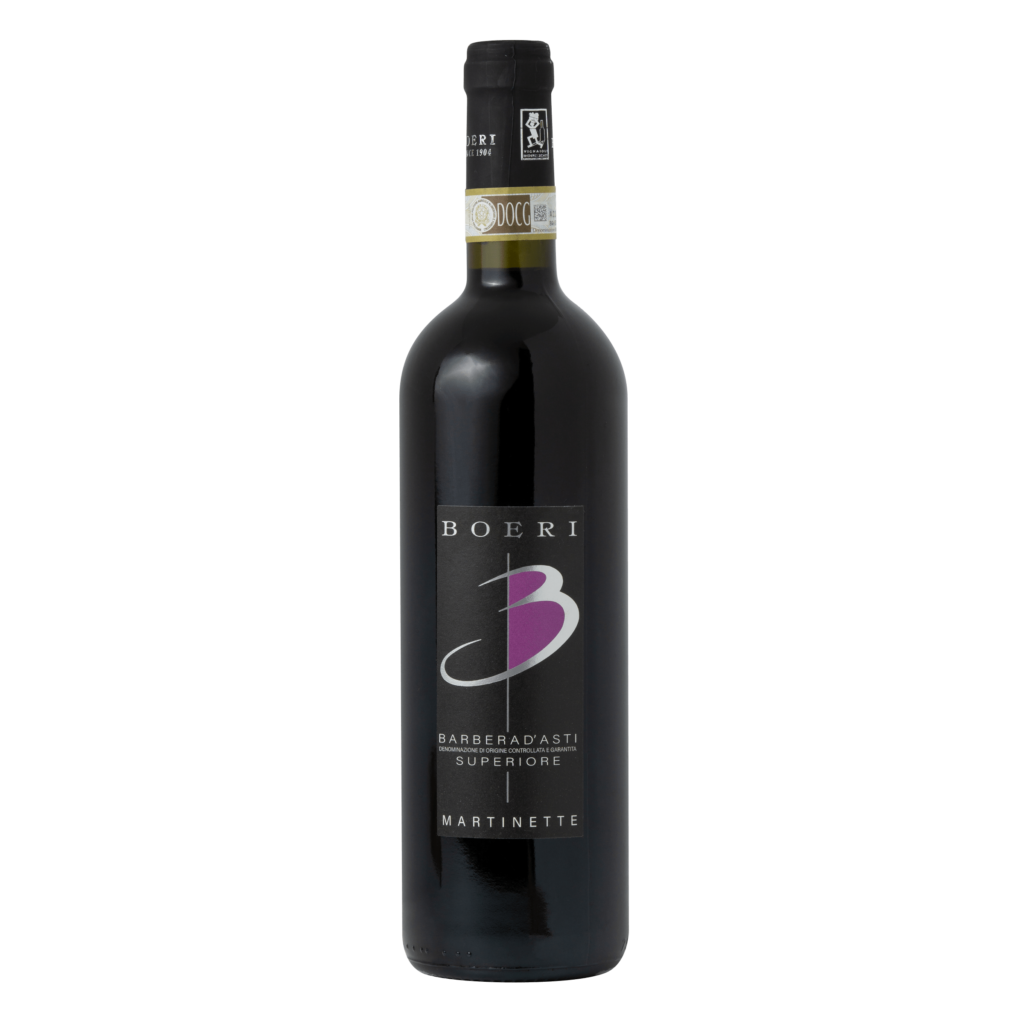 Martinette 750ml Bottle
Martinette
Barbera d'Asti DOCG Superiore
Martinette is a Barbera d'Asti DOCG Superiore with a rich bouquet and soft tannin. This is an excellent choice for a complete meal!
Martinette is the name of one of our oldest vineyards, passed down through five generations.
It is a Barbera d'Asti DOCG Superiore which promises the intense persistence of ripened fruits and spices, but also features balanced acidity and freshness.
If we were to describe it in one word, it would be versatile because it can easily accompany a full meal.
Data sheet
We also ship our products outside Italy!
Contact us for more information by writing to boeri@boerivini.it